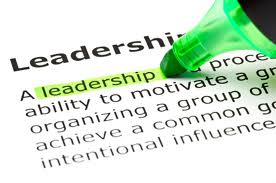 Business News Daily just published a great article on what leadership means to different people. In the article, "How to Become a Great Leader: 15 Entrepreneurs Weigh In," author David Mielach discusses why defining "leadership" is no simple task.
Our own Military Spouse Foundation Executive Director, Roxanne Reed, weighed in and shared her thoughts on how selflessness is a characteristic that leaders possess.
"Leadership is when you give of yourself for the greater good of others with no expectation of reward. It's that willingness to jump in a ditch with your whole team so that the next time they fall in, everyone understands the best and easiest way to get out. As I deal mostly with military families who need guidance towards a sustainable future, leadership is absolutely concerned with getting down in the trenches to do the dirty work," said Roxanne.
Some of our other favorite definitions of leadership mentioned in the article include:
"A leader is someone who actually listens. Someone who takes advice and implements it. Most leaders need to listen more and talk less." -- Jeffery Hayzlett, CEO of The Hayzlett Group.
"A leader...is defined as someone who influences others to achieve a common goal." -- Barbara Steel, senior vice president of leadership effectiveness at Zenger Folkman
"To paraphrase Dwight D. Eisenhower, 'leadership is the art of getting others to do things you want done and feel good about it.' I would go so far as to say the goal is to get the person to embrace the "mission" and own it." -- Dale Hamby, a former Army major and a teacher at Harrisburg University.
In what ways have you been in a leadership role throughout your life? Does your role as a military spouse come with certain leadership responsibilities? We want to hear your story! Comment below or join the conversation on Facebook.